September 2022
Rosh Hashanah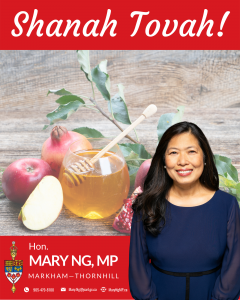 Mid-Autumn Festival 2022 (VIDEO)
August 2022
Tamil Fest 2022
Tamil Fest 2022 is the largest Tamil Street Festival outside of the Indian subcontinent, and it is taking place right here in our community! The Tamil community has a rich culture and history which was on full display yesterday through world-class Tamil entertainment, exhibits and traditional Tamil cuisine!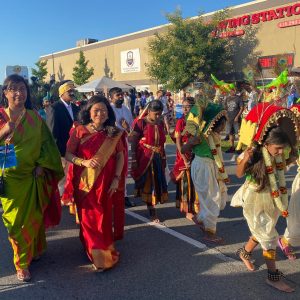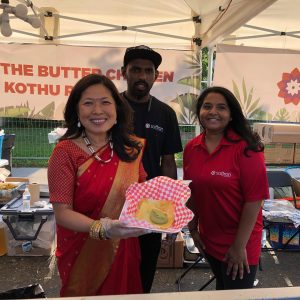 Markham Carnival
"Let youth thrive," is the theme of this year's Markham Carnival. Throughout the month, the Carnival is raising funds that will provide empowering and engaging programs for children and youth to promote their health and holistic wellness. Our youth are our future, and it is so important that we continue to support them however possible so they can achieve all of their goals, and become our community leaders of tomorrow!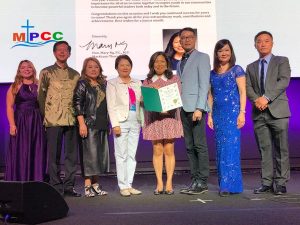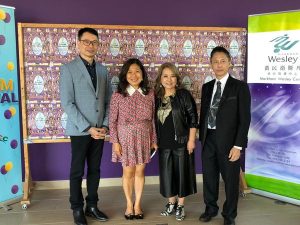 Vedic Cultural Centre 25th Anniversary
Congratulations to the Vedic Cultural Centre on their 25th anniversary celebration.
For decades, the Arya Samaj of Markham (and then Vedic) brought people together to celebrate Indian heritage, culture, faith, food and language and they exemplified the very best of a multicultural Canada.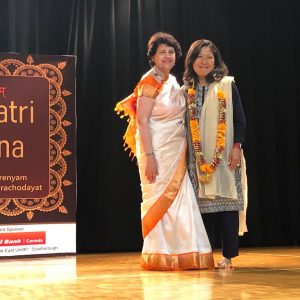 Her Majesty The Queen's Platinum Jubilee Celebration
Recently we presented members of the community with Queen's Platinum Jubilee Medals to thank them for their significant contributions to Markham-Thornhill. Keep up the amazing work!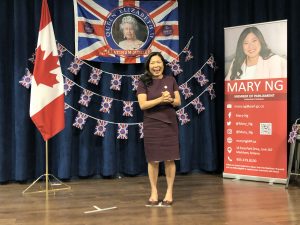 Immigration Townhall
The townhall hosted by Markham United was a great opportunity to hear what matters most from constituents about immigration, and to discuss how we can work together on solutions going forward.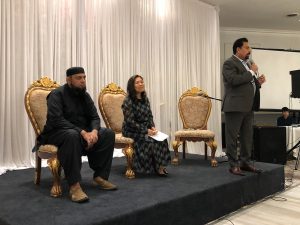 Under the Banyan Tree
Under the Banyan Tree is making life more accessible to those who need it most. They've been helping people in the York Region reach their full potential since 2003, and I couldn't be prouder of them.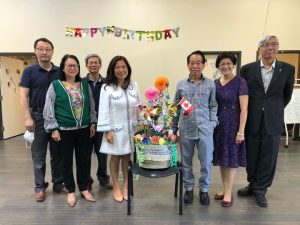 Vision Youth
For 20 years,
Vision Youth Leadership Program
has been instrumental in lifting up young people in our community, developing their confidence, helping build character, and creating leaders of tomorrow, today.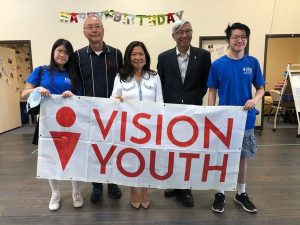 Across U-Hub
The mural you see transcends community, painted by Chinese-Canadian youth from past and present through
Across U-hub
.
Together, we're leaving our mark on Markham.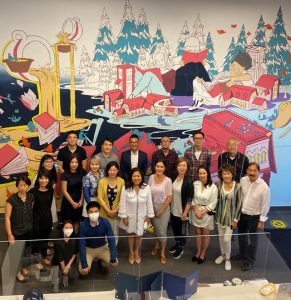 St. Mark's Coptic Church
St. Marks Coptic Church has been a pillar in our community for many years. Together, we discussed our government's $10/day childcare agreement, and how we can continue to make life more affordable for our young people and families in Markham-Thornhill.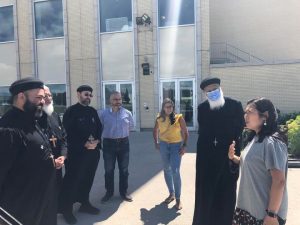 Cherish Integrated Services
"Cherish each person with uniqueness, and integrate each life with community."
This is the motto of
Cherish Integrated Services
in Markham, and today I had the pleasure of meeting with President Ivy Lam for an update on the great work they are doing in our community.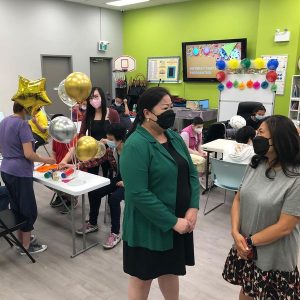 Markham Multicultural Centre
Work is underway at the Markham Multicultural Centre to create a state of the art facility for our whole community to enjoy.
Thank you Harvey Fung for the tour !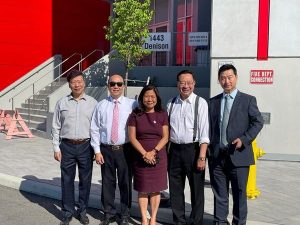 WIN Power
When we invest in women, we invest in our communities—and that's something WIN power knows all about. They're empowering Toronto's diverse women through educational tools, networking opportunities, and informative seminars that will grow their skillset.
Co-founder Emily Li and I are passionate about removing systemic barriers and opening doors to equal participation in the economy.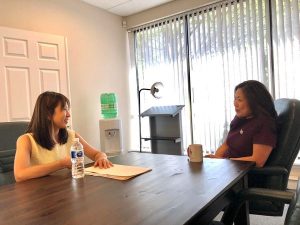 Chabad of Markham
Jewish Canadians have contributed greatly to our community here in Markham-Thornhill and across Canada.
Thanks to Rabbi Plotkin for sharing insights from the community on ways to keep working together to fight antisemitism and racism, and to build a stronger and safer community for everyone.  
It was especially wonderful to meet this year's summer camp counsellors who are benefiting from the Canada Summer Jobs program.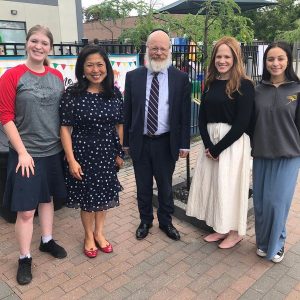 Korah Ltd.
Meet Jessica and Rachel, summer students working for Korah Ltd. developing IT solutions, learning about digital transformations for businesses!
They're two of over 570 youth in Markham-Thornhill who have quality summer jobs through our government's Canada Summer Jobs Program!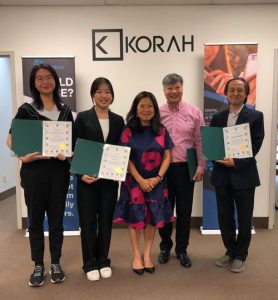 July 2022
Happy Canada Day!
Happy Canada Day! Whether you were born here, or now choose to call this land home, let's reflect today on this vibrant and diverse country, and continue to work together to build a better future - for everyone. #canadaday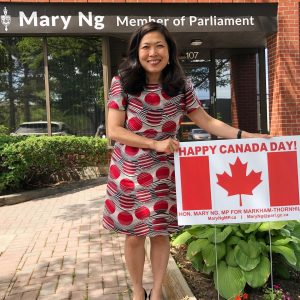 Youth Council Park Clean Up Day
The Markham-Thornhill Youth Council recently hosted a park clean-up day at Milne Dam Conservation Park!
Thank you for keeping our park clean, so it can be enjoyed by the whole community!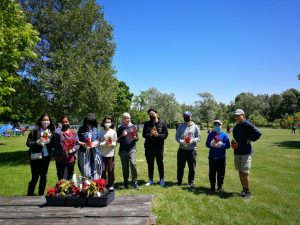 June 2022
Pride Toronto
The energy and love felt at Pride Toronto was amazing! Today and every day, we commit to building a country where everyone is free to be who they are and love who they love. Happy Pride everyone!
Taste of Asia
Taste of Asia is a special celebration I look forward to every year and it is great to be back in person together. The spirit of this event has always brought our community together to deal with the toughest of times as well as celebrate the good ones. The delicious food and beautiful cultural performances never disappoint. Thank you, and congratulations to the Federation of Chinese Canadians in Markham - FCCM and APMC for hosting and organizing such a great event!
Canada Day Lawn Signs
Markham's Ms. Marvel
Markham's own Iman Vellani is soaring to new heights (literally) as Marvel's first-ever Muslim superhero! Iman stars as Ms. Marvel, a superhero fan with a huge imagination in the hit series, Ms. Marvel, on Disney Plus. Great work, Iman!