August 2022
July 2022
Happy Canada Day!
Happy Canada Day! Whether you were born here, or now choose to call this land home, let's reflect today on this vibrant and diverse country, and continue to work together to build a better future - for everyone. #canadaday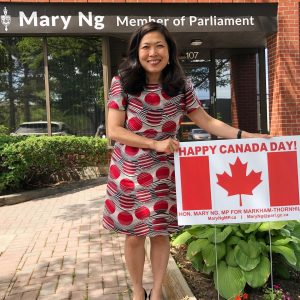 Youth Council Park Clean Up Day
The Markham-Thornhill Youth Council recently hosted a park clean-up day at Milne Dam Conservation Park!
Thank you for keeping our park clean, so it can be enjoyed by the whole community!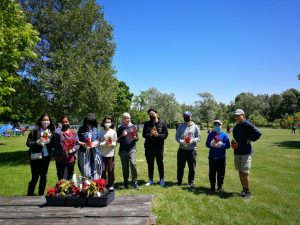 June 2022
Pride Toronto
The energy and love felt at Pride Toronto was amazing! Today and every day, we commit to building a country where everyone is free to be who they are and love who they love. Happy Pride everyone!
Taste of Asia
Taste of Asia is a special celebration I look forward to every year and it is great to be back in person together. The spirit of this event has always brought our community together to deal with the toughest of times as well as celebrate the good ones. The delicious food and beautiful cultural performances never disappoint. Thank you, and congratulations to the Federation of Chinese Canadians in Markham - FCCM and APMC for hosting and organizing such a great event!
Canada Day Lawn Signs
Markham's Ms. Marvel
Markham's own Iman Vellani is soaring to new heights (literally) as Marvel's first-ever Muslim superhero! Iman stars as Ms. Marvel, a superhero fan with a huge imagination in the hit series, Ms. Marvel, on Disney Plus. Great work, Iman!